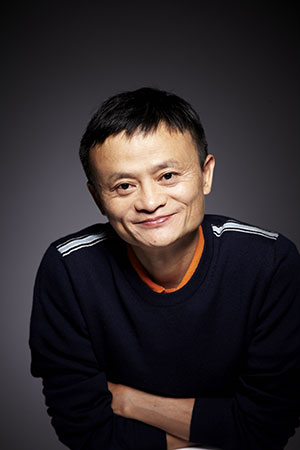 Jack Ma
Jack Ma is the Founder of Alibaba Group.
Alibaba Group and its affiliated panies currently operate the world's leading e merce platform, as well as other diversified Internet businesses, including Internet finance, intelligent logistics, cloud puting, big data and wireless operations.
Based on the great integration of Eastern and Western cultures, the business platform that created by Jack Ma has developed into an Internet business ecosystem platform. It enables all players including customers, merchants and third-party service providers to enjoy the chance to grow and benefit. Till now, Alibaba has created more than 12 million jobs, either directly or indirectly. Each day, over 100 million people visit taobao to make purchases for pleasure. Alibaba also aims to help tens of millions of panies across the globe to do business all over the world.
Jack Ma serves as Chair of China Board of Directors and the global board member of the Nature Conservancy. In 2013, he became the director of the Breakthrough Prize in Life Sciences Foundation. In August, 2014, Jack Ma was elected to the Foundation Board of the World Economic Forum (WEF).