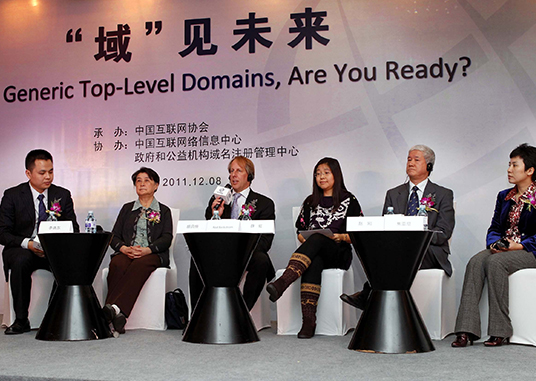 Annual Review
In 2002, China's Internet industry, in stock market terms, gradually completed the bottoming process and was ready to rise. As a man who endures trials will be blessed, the industry would soon push past the low moments after the Internet bubble burst and a new period of development was about to start. In this year, Internet companies actively explored business possibilities, looking for a way out. Games and e-commerce became breakthrough points; people began to realize the value of website portal. The Internet industry began to show signs of recovery. China's three major portals, SOHU, SINA and NETEASE, start to make quarterly earnings.
As an important Internet application at that time, the operations of website portals gradually went on the right track and began to make a profit. At the same time, portals were also actively exploring a variety of business models, adding diversity to business territory. In the second and third quarters, SOHU, SINA and NETEASE announced to achieve positive operating cash flow or profitability. Media described the changes as "the first glimmer of dawn for the Internet industry" or "the leaving of the winter of Internet industry". It was explosive good news for the Internet industry, because the three portals were the benchmark of Internet companies, similar to the current Tencent, Baidu and Alibaba. The burgeoning growth of these major companies indicated that the spring of the Internet industry was coming.
Portals have diversified approaches to making money and these approaches gradually became clear in that year. Website portals and online media began to set foot in the e-commerce industry. Although not too successful, these attempts were a useful way of exploration in the industry. Sohu launched lymmj in this year, and joined hands with the Beijing Post Office to build a distribution system. NETEASE launched an online auction business; ynet , the website of Beijing Youth Daily, launched a group purchase platform.
2002 also saw the development of the online gaming industry. Sales of online games was on a par with sales of stand-alone games. According to conservative estimate, the sales of the online gaming market in 2002 at least doubled the level in 2001, which was RMB 300 million. Gaming became an important pillar of revenue for the Internet industry. Shi Yuzhu once said, although online gaming was neither highly valued nor well-reputed in the Internet industry, it contributed 70% of revenue of the Internet industry. It was true that gaming also helped the Internet industry go out of the shadow of the dotcom crash. In 2002, the online gaming market ushered in an avalanche of products, including but not limited to Legend of Mir, introduced by Shanda from South Korea, Millennium, Stone Age, Three Kingdoms Online, Three Centuries, Heroes of Jin Yong Online, Red Moon, Way of the Heroes Online, Monsters & Me, King of Kings and Dragon Raja.
In 2002, e-commerce websites also set on the road to growth. Some companies obtained investment and some were steadily pushing out new services. In March, eBay invested USD 30 million in EachNet which was a very important e-commerce platform at that time; Alibaba was firmly dedicated to developing its B2B operations at that time and put great efforts in promoting "TrustPass" under the slogan "Let Honest Businessmen Get Rich First"; 2002 saw rapid development and fierce competition in the important sub-sector of the e-commerce industry, travel booking websites. The leading websites offering online travel services at that time including CYTS, eLong and Ctrip.
In 2002, the government also put great efforts in administration and infrastructure construction of Internet. A series of laws and regulations were introduced to regulate the network culture market and to strengthen the management of business premises offering Internet access services. In 2002, the Ministry of Culture issued the Notice on Strengthening Management of Network Culture Market. After the fire outbreak at Beijing Lan Ji Su Internet Cafe, the Ministry of Culture, the Ministry of Public Security and other departments joined hands to strengthen the management of Internet cafes. Later, Measures on the Administration of Business Sites of Internet Access Services was introduced. In the field of Internet information dissemination, the Tentative Provisions on Administration of Internet Publishing was also released in this year. Internet Society of China issued Self-regulation Convention for Internet Industry in 2002. By November, more than 1200 units had signed the Convention. These efforts helped improve the Internet environment.
It was also in this year that China Mobile officially launched GPRS services and China Telecom launched a vnet.cn, adding to the diversity of Internet access methods. China also began to implement domain name management regulations in 2002.
Key Events
China's online game operator Shanda introduced the online game Legend of Mir from South Korea under a license agreement. The game was an immediate hit in 2002. In February, its peak concurrent players exceeded 120,000; in July, its peak concurrent players climbed to 500,000, making Legend of Mir the world's largest online game at that time in terms of the number of players. In October, the number of servers rose from 2 to 158. By November 1, the number concurrent players had exceeded 650,000, which was a very impressive figure at the time. Due to the huge popularity of the game, a lot of private servers were opened all over the country. Therefore, Shanda held a news conference with the theme of "protecting intellectual property rights and promoting industrial development" and declared war against private servers. The popularity of private servers also proved the huge popularity of the game.

NETEASE's Westward Journey Series was also a famous game at that time. In August, NETEASE developed Westward Journey Online II which later became the first successfully operated domestic online game in Mainland China. In October, NETEASE established NETEASE Interactive Entertainment Limited and began to develop its gaming, value-added services and portal operations at the same time.

The social value of online games has always been a widely debated topic. There are widely different views on this topic. However, online gaming is undeniably a very important revenue generating channel for the Internet industry. Popularity of online games proved to Internet companies that, besides advertising and e-commerce, online gaming was also a reliable way to bring revenues and played an important role in helping Internet companies find a way out of industrial downturn.


In 2002, a number of Internet companies began to make money through the development of value added services, ushering value added services into a period of rapid development. In April, SINA launched wireless operations, aiming to build a platform to offer paid wireless value-added services to users; wireless value-added services also brought revenues to NETEASE, helping NETEASE steer clear of reporting losses; SOHU also took steps to develop wireless value-added services which brought USD 10.13 million worth of revenue to SOHU in 2002, increasing 709% over the same period in 2001, accounting for 35% of SOHU's total revenues. KONG.NET was founded in 2002 and gradually become an important value added services provider. LinkTone Ltd that had successfully transformed into a service provider and was sold at USD 4,310,000. It can be said 2002 was a golden year for service provider.

Service Provider is the early form of mobile Internet business and also an important source of income for Internet companies. However, due to the low threshold for the industry, competition in this industry was ferocious and chaotic, and the image of the industry was seriously damaged by sexually explicit messages and unlawful charges.

China's three major portals achieved full-quarter profitability in 2002. On July 17, according to SOHU's second quarter financial reports, its operating cash flow in the second quarter of 2002 was positive and SOHU achieved full-quarter profitability for the first time since its incorporation; on August 5, NETEASE's financial report showed that NETEASE achieved profitability in the second quarter; SINA also achieved full-quarter profitability for the first time in the fourth quarter with a profit of USD 1.5 million.

Profitability is very important for Internet companies. It shows that the business model of the Internet companies has become mature and capable of making profit on its own.

2002 saw the burgeoning development of blogging, signaling that the first glimmering of Web 2.0 began to appear. In July 2002, "博客", the Chinese term for blogs, was coined by Fang Xingdong and Wang Junxiu who also drafted the Declaration of Chinese Blogs to promote the concept of "blog" through various media. In August, they launched blogchina . Therefore, Fang Xingdong is also known as China's Godfather of Blogging. It was also in August that a traditional media practitioner Sun Jianhua posted an article titled "On Blogging", which was recognized for its systematic and comprehensive examination of changes that will be brought by blogs.

In 2002, the conceptualization of blogs in China was completed, laying a solid foundation for the popularity of blogs. Blogs also made Internet users realize they are not just recipient of information and they can actively voice their opinions through the Internet. The Internet was also gradually entering into the era of Web 2.0. The updating of concepts and improvement of products equipped the Internet with a strong capacity to drive social changes, allowing the Internet to play a more profound role in social progress.

May 17 is World Telecommunication Day. On May 17, 2002, China Mobile launched GPRS services in the domestic market. As a network hosting method, GPRS provides a means to gain access to the Internet. In December 2000, China Mobile launched Monternet mobile services, including but not limited to SMS, MMS, WAP and "Treasure Box", to providing alternative means to access to the Internet.

On May 17, China Telecom launched the Vnet Plan under which China Telecom provided broadband access and ICP provided diversified Internet content. The two parties fully utilized their respective advantages to jointly develop Internet applications and services and established a mutually beneficial relationship by splitting profits according to pre-agreed terms. Vnet is a partnership between China Telecome who provides internet access services and a service provider, aiming to provide Internet applications.

In 2002, domain name management was also put on track. On September 25, Implementing Rules on Registration of Domain Names, Dispute Resolution for Domain Names, Certification Method for Registration Authorities of Domain Names and other files were officially promulgated by China Internet Network Information Center (CNNIC). On November 22, the Ministry of Information Industry which is authority in charge of the information industry promulgated Announcement on the Domain Name System of the Internet in China.

Internet became a part of people's daily life and online culture was also beginning to rise. In 2002, an article titled "Shenzhen, Who Abandoned You" triggered an enormous wave of reaction. On November 16, a resident of Shenzhen Guo Zhongxiao whose screen name was "Crazy for Her" posted a famous article titled "Shenzhen, Who Abandoned You" in Qiangguo Forum of people.cn and Development Forum of xinhua . This 18,000-character article analyzed the declining economy of Shenzhen from the perspective of a financial analyst. It was famous for its comprehensive and data rich examination of the crisis Shenzhen was facing. The style of the article was concise, conveying strong emotion.

This article had a high click-through rate and was frequently reposted, igniting the collective emotions of the entire city. Millions of Internet users in the whole country participated in the discussion. It also had a great influence offline and even drew attention of government officials. Yu Youjun, mayor of Shenzhen City at that time, had a meeting with the author of the article Guo Zhongxiao to exchange views on Shenzhen and its development.

It can be said that this online cultural incident marked the beginning of an age during which the Internet shows an infinite power as a media for the voice of ordinary people. People begin to express opinions and demands through the Internet and such expression can result in a huge impact.

The year 2002 saw the flourishing of online culture. In addition to forums and well-known articles published online, this year also marked the beginning of Internet literature. "Chengdu, Please Forget Me Tonight" set off a craze for online novels and the well-known Internet fiction-hosting website qidian was also founded in this year.

First Intimate Contact by Pizi Cai, a writer from Taiwan, was the prelude to the development of China's Internet literature. In mainland China, Internet literature was also gradually rising. In 2002, Murong Xuecun, freelance cyber-writer, post a novel titled "Chengdu, Please Forget Me Tonight" in serial form in Tianya Forum which was a hugely popular forum at the time. The click-through rate of the novel climbed to a record high of over 200,000 within a short period of time.

Chengdu, Please Forget Me Tonight is a novel about career, love, friendship and marriage of several young people in Chengdu. With heart touching words, complex storyline and dynamic charters, the novel attracted the attention of a large number of Internet users and later ignite explosive reaction in the literary circle. Because of Chengdu, Please Forget Me Tonight, Murong Xuecun was hugely popular among Internet users and become one of the four most famous cyber writers at the time (and the other three were Anni Baobei, Li Xunhuan and Jin Hezai).

In addition to Chengdu, Please Forget Me Tonight, other important Internet novels published in 2002 include I'm a Archmage, a pioneering work of YY literature, There They Were, a novel based on characters from Jin Yong's novels and Revival of China, a popular novel based a coined history.

On June 16, there was a fire outbreak at Lan Ji Su Internet Cafe located near Xueyuan Road, Haidian District, Beijing, resulting in 24 deaths and 13 injuries. Due to the serious consequence, the fire was classified as a major accident. After the incident, the Ministry of Public Security, the Ministry of Culture, the Ministry of Information Industry and the State Administration for Industry & Commerce joined hands to strengthen the management of business premises offering Internet access services on the national scale. By the end of September, 80,000 Internet cafes had been closed down. Before the incident, China had more than 20,000 Internet cafes. On September 29, the State Council promulgated Measures on the Administration of Business Sites of Internet Access Services, effective on November 15, 2002. On May 17, to fight illegal activities at Internet cafes and other Internet services premises, the Ministry of Culture issued the Notice on Strengthening Management of Network Culture Market.

From October 26 to 31, Internet Corporation for Assigned Names and Numbers (ICANN) meeting was held in Shanghai, which was the first ICANN meeting in China, indicating that the international community was paying more attention to China's booming Internet industry. It was a large scale meeting, the attendants of which included more than 550 experts from over 70 countries and regions. This meeting was jointly sponsored by Internet Society of China and China Internet Network Information Center.

ICANN, founded in the United States in October 1998, is a non-profit organization dedicated to the management of Internet addresses and domain names. It is responsible for promoting the development of global Internet infrastructure, including but not limited to allocation of IP address space, domain name system and root server system management, and assignment of Internet protocol parameters, and undertakes a crucial role in the development of Internet on a global scale.

The meeting promoted interaction and cooperation between China's growing Internet industry and overseas Internet industries and played a positive role in raising the position of China's Internet industry in the international community.