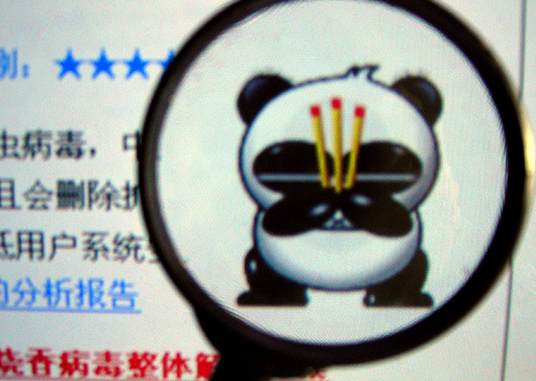 Annual Review
In 2006, Internet was popularized in China. The number of netizens registered 137 million, 26 million more than the previous year, which represented the fastest growth ever. Also, the average daily time of Internet use grew significantly to 137.8 minutes.
In contrast to the rapid growth of netizens, the Internet developed in a featureless way. After Baidu went public in the United States in 2005, no other Chinese Internet company followed. This huge gap caused uneasiness among venture capital companies in the Internet industry. They've made unrealistic investment earlier due to the rise of the concept of Web2.0, but now no company could be listed in the US. This fell hugely short of their expectations.
In 2006, the development of Internet products encountered a bottleneck in innovation. Companies were all upgrading existing products, and making business adjustments or integration; no major innovation or reform was seen. Lack of innovation means regression in the Internet industry, and simply copying from others leads only to more homogenization instead of success. The lack of product innovation brought about a shortage of business models. Since Web2.0 found no clear business model and failed to bring returns to VC, investors gradually turned away under the "funneling effect". Depending mainly on online games and value-added mobile services for revenues, Internet enterprises had no more core products for additional revenues. Thus, as innovation in products halted, clear business models were absent, and capital investment expected immediate returns, Web2.0 was forced into a period of adjustment.
In 2006, Internet security incidents were frequent. People realized that technology was a "double-edged sword" and that the Internet had its dark side too.
However, the faltering of Internet development and the "assault" on Web2.0 may as well be regarded as an opportunity for the industry as a whole in the long run. While the industry was engaged in painstaking exploration, the authorities issued a series of policies and plans, and progresses were made in infrastructural construction.
Key Events
Officially launched on January 1, 2006, the portal of The Central Government of the People's Republic of China was a comprehensive platform where the State Council of the People's Republic of China and its departments, as well the people's governments of all provinces, autonomous regions and municipalities release information and offer online services.

As an important part of e-government affairs of China, the portal of The Central Government of the People's Republic of China served as a governmental window toward the society and a channel for interactions between the public and the government. It had an important significance in promoting the openness of government affairs and law-based administration, accepting public supervision, improving administration, and comprehensively performing governmental functions.

The official blog was a new highlight of the NPC and CPPCC sessions in 2006. It provided a new platform for "political participation" through the Internet. And China Central Television(CCTV) also started to post blog entries for its featured reports and interact with readers online.

The launch of the NPC and CPPCC blog was another innovation following the launch of the portal of the Chinese Government. Bloggers release information in a timely and effective manner to netizens through their blogs and netizens can then easily express their ideas. Such an efficient and interactive model made it easier to spread national information, collect public opinions, and formed the convention of launching blogs for every major conference, making a good combination of network technologies and practical politics.

After a ten-year-long wait, China finally made some progress in 3G development in early 2006. A pilot project of WCDMA and TD-SCDMA networks was launched in Guangdong.

As the third generation of network communication technology, WCDMA developed rapidly in Western countries. Europe, the US, as well as Japan, all did R&D in this aspect and set it as the standard technology. As of 2013, the number of WCDMA users had exceeded 3.6 billion and 156 carriers in 170 countries had it into commercial use.

TD-SCDMA was a third-generation mobile communication standard independently proposed by China. Our 3G review panel was established in 1997 and a technological proposal of TD-SCDMA was submitted to and accepted by the International Telecommunications Union (ITU) in the following year. In January 2006, the Ministry of Information Industry set TD-SCDMA as the standard of the communication industry in China. It was later used by China Mobile as its 3G communication technology.

In November 2006, the 3G network was officially put into commercial use in Beijing, which was an important step forward in China's 3G network development, and prepared solutions for its full implementation later.

In December 2006, an earthquake in southern Taiwan not only impacted the life of many residents there, but also left over 100 million netizens across the Strait without network connection.

The earthquake cut off more than a dozen undersea optical fiber cables, including CUCN, APCN1, APCN2, FLAG, SEA-ME-WE 3 and FNAL. Internet access on the Mainland to North America, Europe, Taiwan and Southeast Asia was largely paralyzed. It was the largest cable breakdown of ever.

Upon occurrence of the incident, China Telecom and China Netcom responded promptly to repair the cables. However, given the limited operation conditions, the work had to follow a priority-based schedule, and international communication was not fully completely restored until several days later.

Among major international websites, Yahoo! and MSN suffered bitterly and was not available for quite some time, while Google suffered less. Unwilling to be censored, Yahoo! and MSN set all their servers overseas, while Google had some servers in China. .CN, the domain name independently run by Chinese administrators, was not affected.

In China, panda is a national treasure widely loved by the people; burning incense is a way to show piousness when praying in temples. However, if a panda holding three incenses appears in your computer, it is nothing good: your computer is attacked by a virus named "Panda Burns Incense".

In October 2006, a young man named Li Jun programmed this virus, a variant "worm virus", and sold it online. The virus was then spread wide on the Internet, infecting millions of computers. The inflected computers might have a blue screen, reboot in a loop, and suffer data damage. The virus also paralyzes local networks.

The virus kept mutating and spreading, hurling pressure on domestic antivirus software providers. Coincidentally, the Taiwan earthquake cut off the undersea cables and foreign antivirus software could not be updated as a result. In the physical world, the police were trying hard to seek out the virus maker. On February 3, 2007, Li Jun was arrested in Wuhan and he then created a program against Panda Burning Incense while in jail. He was sentenced to four years in prison, which was reduced to three years for his meritorious services.

Although the perpetrator was brought to justice in the end, this incident was a new start for the Chinese Internet industry to reflection on network security.

Founded in December 2005, xiaonei had hundreds of thousands of loyal users in universities included in "Project 211". China InterActive Corp's 5q was founded in April 2006 and had millions of loyal users in non-"Project 211" colleges and universities. They are two Web2.0 SNS websites focusing on different sectors of on-campus users. In December 2006, the two merged. In October, before the merge, Chen Yizhou, head of China InterActive Corp, who holds deep feelings for campus life, acquired xiaonei .

Amid the tide of Web2.0, Chen Yizhou, with the new concept of Internet communication, took the initiative in exploring the on-campus market. While developing his own SNS website, he acquired xiaonei which has great potentials in a timely manner, integrated it into 5q , and achieved complementation with advantages of both websites. In May 2011, RenRen (previously xiaonei ) went public in New York Stock Exchange, making China InterActive Corp the Internet monopolist on Chinese campuses at that time.