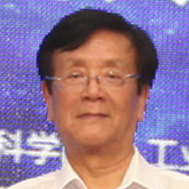 Gao Lulin
Gao Lulin – Vice President of Internet Society of China, professor and senior engineer
Research fields: technology management, patents
Gao was admitted to the Moscow Geological Exploration Institute in 1954 and obtained a Ph.D. degree in technical sciences in the former Soviet Union in 1963. After returning home, he worked in the Geological Exploration Institute as an engineer for 11 years. After1971, he held the post of an engineer in the science and technology division of Ministry of Geology, then engineer of State Development Planning Commission. In 1978, he was transferred to the State Economic Commission and took charge of the technical management.
From 1981, Gao, serving as deputy director of Quality Bureau and director of Science and Technology Bureau under State Economic Commission, took charge of new product development, technological innovation and scientific research in the country. He held the post of director of Weight Bureau under State Economic Commission in 1983, deputy director, then director of the State Patent Office from 1988 to 1989, chairman of the China Intellectual Property Society in 1991, director of the State Patent Office in 1993, and the first director of China's State Intellectual Property Office in 1998. In the same year, he was appointed as a senior advisor of UN's World Intellectual Property Organization.
Gao presided over the amendment of the patent law, setting up the patent system, patent automation and patent education, as well as took part in the construction of the intellectual property system in the past decade. During the period, he published dozens of papers on intellectual property rights and served as part-time professor in many universities including the Law School of Peking University. He currently holds the posts of honorary chairman of China Intellectual Property Society, and senior advisor of China Internet Network Information Center. He was awarded the Grand-Cross Star Medal by the Federal Republic of Germany and the international cooperation medal by the European Patent Office. He was elected as an academician of Russian International Academy of Engineering.