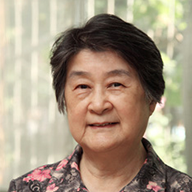 Hu Qiheng
Hu Qiheng—Academician of Chinese Academy of Engineering, former vice president of Chinese Academy of Sciences
Research field: automation control, pattern recognition, Internet governance
In 1959, Hu Qiheng graduated from the major of industrial automation, Moscow Institute of Chemical Machinery, and in 1963 received doctorate in technical sciences from this Institute. After returning to China, she was engaged in researches on producing process automatic control and pattern recognition at the Institute of Automation, CAS, and successively held the posts of the director of the Institute of Automation and the president of Chinese Association of Automation. She won a prize on sciences for chairing the research on handwritten character recognition machine, which was firstly used for the automation of postal mail sorting. She led the establishment of the first national key laboratory on pattern recognition. From 1980 to 1982, she acted as guest professor in the Department of Applied Physic and Electrical Engineering of CWRU, the US, researching on decision rule inference. In 1985, she held the post as the president of China Computer Federation.
In 1994, as the vice president of CAS and the director of the management mittee of NCFC, Hu led the establishment of the direct connection between NCFC and the Internet, making China the 77th member of the Internet family with a full-function connection to the Internet. In the same year, she was elected as the academician of Chinese Academy of Engineering. In 1996, she began to work as the chairman of CNNIC Steering Committee. In 2001, she was elected as the chairman of the first Board of Internet Society of China and the vice president of China Association for Science and Technology. In 2013, she was included into the second round of the Internet Hall of Fame of ISOC, the first Chinese to win this honor.
In recent years, she paid attention to and participated in global Internet affairs. She worked as the member of ICSU SCRES, Special Panel of "Science, Technology and Innovation" for Achieving Millennium Development Goals, WGIG and ICANN-IDN Committee.