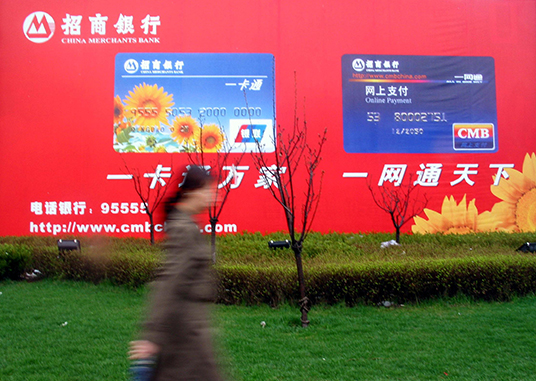 Annual Review
In 1999, global Internet wave reached the peak. This year saw the largest size of IPO (initial public offerings) by US Internet companies and over 200 technology companies went public. The Internet bubble, which prevailed most this year, also affected China. In 1999, China's network was filled with limitless opportunities and hopes and this year could be named the most important golden year of Chinese Internet start-ups in the 20th century. A group of Internet companies such as Alibaba, Baidu, SNDA and tianya.cn were founded one after another. In July 1999, china.com was officially traded at NASDAQ, firing the first shot for the coming of a group of Chinese concept dot-com stocks in 2000. In the same year, Sina secured USD25 million overseas venture capital. In 1999, with strong interest in capital and concern about burst of foreign Internet bubble, Chinese people started heated discussions on if Internet was a revolution or a bubble. For domestic Internet industry, despite that facts that china.com went public, multiple Internet companies were incorporated and such Internet business modes as portals and e-commerce embraced the development boom, virtual economy led by Internet just stepped onto a corner of the historical stage. Amid expectations on and concerns about the Internet bubble, Internet was continuing to exert profound and revolutionary influence over the society and curtains were being opened for a revolution of information transmission.
In May 1998, United Nations Secretary-General Kofi Annan pointed out in the meeting of UN Information Committee that while strengthening traditional methods for transmitting words, sound and images, we should utilize the most advanced fourth media, Internet. The concept of "fourth media" was officially brought forward.
The 2nd Seminar on Periodicals, Science & Technology and Social Development in the Asia Pacific Region was held in Beijing from April 14 to 17, 1999. Representatives from over 100 news agencies, research institutes and related enterprises from 10 Asia Pacific countries and regions attended the meeting. Experts proposed at the seminar that influence of the "fourth media" with Internet and information expressway as the backbone was likely to exceed traditional media in the next 10-20 years and would rise rapidly.
In 1999, multiple major milestone events happened in the field of Chinese Internet transmission and the position of network as China's fourth largest media form was preliminarily confirmed. Portal websites such as Sina, Sohu and NetEase as well as a large number of newly launched websites started to cover news. Sina.com.cn was the first in China to run coverage on "NATO bombs hit Chinese embassy in Yugoslavia" and the transmission force of network media started to display itself. Central government instructed for the first time to utilize modernized information technology to enhance and improve foreign transmission methods, launched surveys and inspections over news media websites and stepped up efforts for building of the websites. Opinions of the Publicity Department of the Communist Party of China and the International Communication Office of the CPC Concerning Strengthening News Publicity via International Internet Network was released, clarifying the development direction of network news publicity work in the future and raising regulative principles on online news information issuance. Release of the Network Media Convention in the News Circle of China not only empowered network media, but also restricted its responsibilities and obligations for the first time. Birth of bbs.people.com.cn opened the door to network media observing and influencing social opinions in China. After more than ten years of development, network media has become the major channel for netizens to inquire information. Interactiveness and instantaneity of network enabled network media to gradually grow into a major approach of affecting social opinions.
Key Events
On February 26, 1999, General Secretary Jiang Zemin stressed in the National Working Conference on International Publicity that information transmission was facing a profound revolution and development of information technologies represented by digital compression and satellite communication and application of Internet considerably enlarged and improved information coverage, transmission speed and effect. Countries all over the world were racing to use modernized information technology to enhance and improve international transmission methods. We must adapt to the trend by stepping up upgrade and renovation of transmission methods and learning and utilizing modern methods. This was the first on-record major instruction given by a Party and state leader for news media to actively utilize network transmission. On May 8, 1999, US and NATO bombed Chinese embassy in Yugoslavia. Afterwards, influence of network media attracted great attention of the leaders of central government again. Ding Guan'gen,Minister of the Publicity Department of the Communist Party of China, and Zhao Qizheng, Director of the State Council Information Office of the People's Republic of China, visited major central news media websites for inspection and survey one after another, instructing to strengthen building of news media websites. Transmission features of network media, convenience, interactivity and globalization, were opening a new chapter of news transmission. On October 16, 1999, General Office of the Communist Party of China distributed Opinions of the Publicity Department of the CPC and the International Communication Office of the CPC Concerning Strengthening News Publicity via International Internet Network. This was the first guideline document issued by central government on network news publicity. From the height of seizing the commanding point of the 21st century public opinion battlefield, the document identified the development direction of network news publicity in the future and raised regulative principles for news information issuance online.

In the Kosovo War in May 1999, NATO bombed Chinese embassy but claimed the bombing was accidental. Sina.com.cn took the lead in China to run the news "NATO bombs hit China's embassy in Yugoslavia", which turned into a hot topic closely followed by netizens. Number of visits to the website instantly increased five times. The transmission force of network media started to represent itself. After the bombing happened, Chinese people sought every possible channel to protest and express indignation. On May 9, People's Daily Online decisively set up the BBS Forum for Strongly Protesting NATO Atrocity. This was the first forum run by online edition of Chinese official media. A large number of netizens gathered in the forum with intense patriotism, firmly supporting the position of Chinese government and strongly condemning the hegemonic act of US. Some netizens posted an article in the name of Chinese people worldwide against US and NATO, saying "We firmly embrace and support the position of Chinese government. We'll tell Americans that Chinese people with proud patriotic tradition are not to be trifled with and we will spare no effort to defend dignity and sovereignty of our homeland". Over a short span of three days after the forum was set up, more than 40,000 posts were sent by Chinese all over the world. On the evening of June 19, the Protest Forum was revised to bbs.people.com.cn and netizens uploaded over 90,000 posts in total. The bbs.people.com.cn provided strong support of public opinions for the event and expressed heartfelt voices of the public. Since then, it was regarded as the first window of Chinese politics and public opinions. Its labels of being political, national and international seemed especially dazzling. President He Jiazheng of people.cn commented the forum as follows, "a high-level quality political forum dedicated to prospering the country, discussing current events and proposing advices". After 15 years of development, it exerts increasingly profound influence and is named the first Chinese political forum that pools "public opinions" of the time.

On April 15, 1999, 23 influential Chinese network media agencies gathered for the first time. In order to strengthen exchange and cooperation among emerging network media in Chinese news circle and create a sound environment of fair competition among Chinese network media, in the spirit of "cooperation, fairness, development", they passed the Network Media Convention in the News Circle of China in principle, advocating attention to and protection of online information property rights by the entire society.

In 1999, more than 100 Chinese news media agencies ran online editions, but meanwhile, due to lack of information source, a few business websites copied information from the online editions in a large quantity without authorization. This severely undermined the intellectual property rights of original information publishers. Negative events such as infringing on copyright of news media triggered discussions on news release online and order of information transmission. Xinhua News Agency, People Daily, CCTV and China Youth Daily led to organize the meeting of Chinese network media. Delegates to the meeting discussed current development status and future prospect of network media and unanimously attached great importance to intellectual property right protection of current media information resource online. The meeting passed the Network Media Convention in the News Circle of China in principle. The Convention advocated that online media should fully respect each other's information property rights and intellectual property rights call upon the entire society to respect the property rights online, firmly oppose and reject any related infringement act and take joint actions to combat infringements. Secondly, the Convention members solemnly agreed that if any other non-Convention member website need cite information of the Convention members, they should be authorized and pay fees correspondingly and that when such information is used, the source shall be indicated or the link established. Regardless of level or strength, all network media agencies are equal in front of information property right. In terms of industrial ethics, the Convention advocated that as network media, both media agencies and related practitioners should observe vocational ethics of news media, follow related national policies, laws and regulations and respect related basic principles and rules. The Convention enhanced the self-discipline awareness on online news transmission and formed China's first binding industrial criterion, creating a favorable industrial environment for healthy development of network media.


In July 1999, tech stocks and dot-com stocks drove NASDAQ to surge and global Internet bubble reached the peak. On July 12, China's first dot-com concept stock china.com was traded publicly at NASDAQ. When sold, the stock was oversubscribed over ten times and USD96.69 million capital was raised. 4.3 million shares were priced at USD20 per share, but surged to USD60 per share at the opening, increased by 200% for one day. When the road show concluded, USD4 billion oversubscription was obtained. In February 2000, the share price of china.com reached up to USD220.31 for once and the market value exceeded USD5 billion. In March 2000, the portal website under chain.com went public at Hong Kong Growth Enterprise Market, raising USD170 million capital. The successful listing of china.com made a good start for a group of Chinese concept dot-com stocks later on and broke the ground for a group of Chinese Internet start-ups to raise development capital. The first boom of China's Internet gradually ascended to the peak with the support of capital.

In 1999, the "first person of China's e-commerce" Wang Juntao founded 8848 and raised USD2.6 million capital, signaling birth of China's first B2C e-commerce website. A group of e-commerce pioneers were founded one after another in the year.

Shao Yibo set up China's first C2C e-commerce platform EachNet. Shen Nanpeng, Liang Jianzhang, Ji Qi and Fan Min founded Ctrip. Li Guoqing and Yu Yu established China's first online book store dangdang.com. Two major e-commerce modes, B2C and C2C, took off one after another, ushering in the first wave of e-commerce development.

In June 1999, the book Digital Economy was sold at 8848 for the first time, becoming the first book ever sold online in China. In September, 8848 became the e-commerce website with most visits by volunteers in the "72-hour network survival test". At the same time, it cooperated with China Merchants Bank and took the lead to activate online payment in 19 Chinese cities. In October, it signed an agreement with EMS and launched the goods express delivery system and the payment collection system in 441 cities nationwide. Back then, varieties of goods for sale at 8848 approached 200,000 and number of registered users was roughly 300,000. Within one year after its foundation, 8848 finished basic deployment of three core elements of e-commerce, channel, logistics and payment, and was named the "bellwether of China's e-commerce" at that time. It was jointly invested by US and Chinese hi-tech venture capital funds and the registered capital was USD29 million. In 2002, in order to go public overseas, 8848 finalized the transformation from domestic capital to overseas investment. However, it suffered the burst of Internet bubble in the stock market and the road of going public was blocked. In order to cater to investors, 8848 adjusted its core B2C business and launched B2B business, shifting its attention to e-commerce platform again. Deprived from the core competitiveness of e-commerce platforms, it was eventually split to two companies, B2C and B2B, in 2000 and under the impact of immature e-commerce environment in general and contradictions between capital and enterprises, declined on a downhill path. However, it provided important experience for China's e-commerce to explore development paths in the future.

On September 26, 1999, China Merchants Bank officially announced its online banking program "All in One Net" and took the lead in China to comprehensively launch online banking service. CCTV program Economic 30 Minutes listed this as one of top ten Internet events in 1999. A student from Peking University bought his girlfriend a bouquet of roses online on Valentine's Day and became the first person to use All in One Net. In the famous 72-hour network survival test of the year, a participant successfully purchased a cup of soybean milk also via All in One Net.

Back in October 1995, China Merchants Bank launched a customer terminal system in Shenzhen, which was the initial shape of All in One Net. By connecting to the Bank's computer via the terminal, customers could have their transactions handled. Under the background of necessity for approval at physical outlets and their slow progress in expansion, in 1998, the Bank officially launched online banking service that faced personal customers All in One Net, becoming China's first bank to offer Internet payment service and overcoming the physical distance restriction for bank services.

All in One Net was originally running for trial only in Shenzhen, but gradually promoted to all the branches later. In June 1999, All in One Net online payment realized network connection all over the country. Consumption activities of customers via China Merchants Bank online banking were on longer restricted by geographic factors, clearing the key path of payment for e-commerce development later on. In September, the Bank constructed a comprehensive online financial service system integrating online corporate banking, online personal banking, online securities, online shopping mall and online payment. Launch of All in One Net was a successful case of Chinese commercial banks using information technology to realize financial innovation, promoting the reform of domestic commercial banks in service concepts and methods.

Jointly organized by ten Chinese news media agencies including People's Daily Online as well as iDreamer Chinese website, China's first 72-hour Network Survival Test was simultaneously carried out in Beijing, Shanghai and Guangzhou from September 3 to 6. The activity attracted a crowd of people to participate, exhibiting the strong appeal of the cyber world. Up to August 31, a total of 5,068 people signed up online for participation. Eventually, 12 volunteers from varied background were selected. In an entirely closed environment without water or food, they must rely on RMB1, 500 cash offered by the sponsor to buy all the daily necessities online and conduct online communication and entertainment for a 72-hour survival test. Can they rely on network to contact other people, get help and finish the most fundamental survival test in the cyber world and what connections does network have indeed with our realistic life? Where does the value of using network lie for regular people? What is the current development status and future prospect of China's Internet? These questions triggered a sensation of paying attention to Internet across the entire society. The activity was especially of high reference value for future development of China's e-commerce. Except one person that dropped out half way in the activity, all the other participants passed the strict test.

On September 1, 1999, the first Ericsson Cup Qualification for Miss China Internet kicked off. Nearly 5,000 young females born in 1970s from different walks of life such as computer, communication, education and banking signed up. The selection was different from previous beauty contests in that the Organizing Committee highlighted that network knowledge and related understanding and application were the decisive factor and that participants must have their own homepage. Chen Fanhong, a girl from Zhejiang with the cyber name Cabbage Caterpillar, took the first place and won the title of first Miss China Internet.

Chen used to win awards in several network application contests and set up her own homepage Home to Cabbage Caterpillar in May 1998.

Meanwhile, due to her physical illness, she also participated in website building of the Health column of Ningbo Public Information Network. The contest fully displayed the charm of the first Miss China Internet as an intellectual woman in the new age. During the process of the contest, Chen was physically not allowed to participate in performance of rhythmic exercise and almost disqualified by the Organizating Committee for this reason. The twists and turns triggered the reflection and discussion on equality of people online and in reality. At last, with the support of the many netizens and efforts made by Zhejiang zone, on November 19, sponsor of China Internet Network Competition issued on its website an article titled Organizing Committee of China Internet Network Competition Paving the Road for Chen Fanhong to Contest and Secretary General Hu Jiansheng made a statement on behalf of the Organizing Committee that Chen Fanhong was qualified to participate in the contest. The Committee eventually revised the grading method to encourage contestants to put into play their own unique talents. Chen Fanhong also posted an article titled My Thoughts on Organizing Committee of China Internet Network Competition Paving the Road for Chen Fanhong to Contest at her own website, hoping that issues such as equality of people online and in reality and true meaning of network could be further discussed in the following contest.